Connoisseurs of pain may recall that two years ago we published our first 'Old Plokta's Almanac', which was received by the cognoscenti (Paul Kincaid), with cries of "why didn't they put more stuff in about real fannish events?" With that in mind, we advise Paul and anyone else hoping to plan their diary for the next 12 months, to stop reading at once.
Olde Plokta's Almanac for 1999
1st January: Monstrous hangover spotted in Reading. Air Force sent up but nobody laughs.
2nd January: New Year Sales. Landslide of beads and sequins on Giulia's fabric mountain. Not many dead.
14th January: Marianne's birthday. Alison remembers she had a daughter somewhere and goes hunting for Steven to find out how old she is.
15th January: Cabal return Acme Exploding Present to Acme Complaints Department.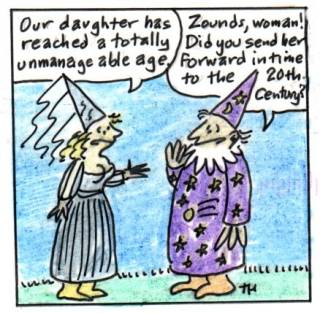 13th February: Boskone. Vast horde of cabalisti descend upon Boston, realising only too late that they should be in Massachusetts and not Lincolnshire.
20th February: New York trembles in horror as giant toddler goes on the rampage. Not many dead.
13th March: Steve's 40th birthday. Plokta Cabal all feel old. Biiig Humph!
25th March: Mediæval British New Year, lending some faint shred of credibility to this New Year's edition of Plokta.
2nd April: Festival of the blessed Eastercon. Patron saint of TAFF, Vijay Bowen, appears in a corset vision to thousands of supplicants in Liverpool. Not many dead.
5th April: Closing date for GUFF ballots. Your opportunity to condemn Steve Davies to Transportation for life.
9th May: Lemuralia. Feast of ancient Roman spirits of ring-tailed lemurs.
28th May: Small horde of Martian war machines spotted in Stevenage. All drink and carouse while Simon Bradshaw feebly wails "but this is a serious SF con".
7th June: feast of St. Meriasek, patron saint of tin miners. Tin miners were very superstitious, and if they encountered a snail while underground, they would feed it lantern wax.
8th June: Joseph Nicholas spotted feeding lantern wax to snails in an attempt to humanely eradicate them from his tin mine garden.
4th July: Invasion of Furbies repelled by unarmed penguins.
11th August: Ancient Norse dragon Ploktaroth swallows the sun. If you all make sacrifices of Hugo nomination forms to his high priests, he may give it back.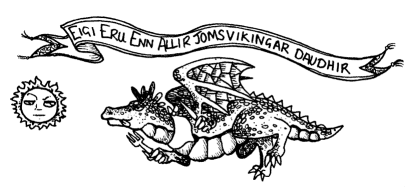 3rd September: Aussiecon 3 in Melbourne. Plokta placed above Banana Wings in the Hugo! Unfortunately neither of us make the final ballot.
9th September: Early symptoms of millennium bug strike as date reaches 9/9/99. Thousands of computerised diaries suddenly make appointments with all the people their owners never ever wanted to talk to ever again. Government grinds to a halt. Nobody notices.
13th September: Moon wrenched from its orbit by a mysterious force and sent hurtling through the galaxy, crewed only by a band of bad actors in strange wigs. "It wasn't me" says mysterious force Michael Abbott.
6th November: Your chance to vote for Plokta in the Nova... Oh, you already voted for Claire and Mark. How about next year?
7th November: Banana Wings wins Nova Award for unprecedented fourth time. Cabal get drunk for only too precedented time.
30th December: Government working party on the Millennium Bug delivers its recommendations.
31st December: Plokta Cabal prepare for imminent destruction of civilisation as we know it by partying the night away in our secret hideout -- except for those of us who have to work.
1st January 2000: Error 404 Page Not Found
--Steve Davies

---