Contents
Cover Illustration
A reproduction of the cover of the original paper fanzine.
Editorial
In which we introduce you to our new caballero and explain how Dr Plokta knows where you live.
<plokta.con>
Ken MacLeod
A con report on the Plokta convention by our Stakhanovite Guest of Honour. Is he the best con guest of all time?
We Can Reproduce it for You Wholesale
Alison Scott
Alison reports on the further success of the Plokta cabal fannish captive breeding programme. Also, spot the most troublesome fillo in the history of Plokta.
Gardner Dozois' Patented Pickup Line
Patty Wells
Patty reveals Gardner's secret techniques for making the ladies swoon. Well, fall about, at least.
Lokta Plokta
Global warming, fuel crises, censorship and cheeseheads are just a few of the topics covered in our controversial cutting edge letter column.
Conspicuous Consumption
Steve Davies
Steve's credit card had a narrow escape during his Worldcon trip. Read how superfluous technology eluded him when the chips were down.
Revenge of the Cultural Stereotype
Giulia De Cesare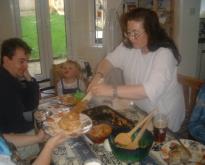 ---
This is issue 21 of Plokta, edited by Steve Davies and Alison Scott (paper version) and Mike Scott (web version). It is available for letter of comment (one copy is fine, we pass them over to each other), trade (copies to each of our addresses please), contribution, editorial whim, or for cures for sibling rivalry.
www.plokta.com Artwork by Sue Mason (Mouse control, Teddy, Moomatic, Marianne, Synchronised swimming), Dave Hicks (Ken Livingstone), Marcus L Rowland (Girls Own Paper)
Photos by Alison Scott (Mike, Eira, Sue Dawson & Tobes, Sue Mason, Kari), Steve Davies (Giulia, Bed, Irish Elk), Tom Womack (Nojay)
Picture manipulation by Alison Scott (Cover, Wombles, Moose in sunglasses, Kari)
The cabal also includes Giulia De Cesare, Sue Mason, George the cat, Marianne Cain, Steven Cain and, shockingly, Jonathan Cain.
For Sale 300 share options in a prime financial services dot.com, as-new condition, low mileage, one careful owner. Venture capitalists need not apply. Write to Dr Plokta, box 69, at the editorial address.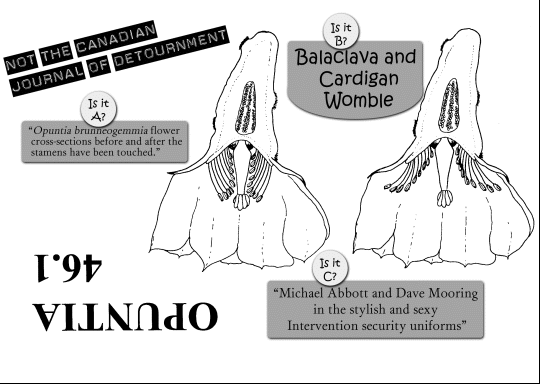 ---